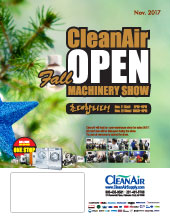 Click on above image to view 2017 fall catalogue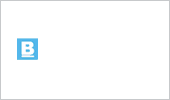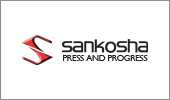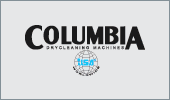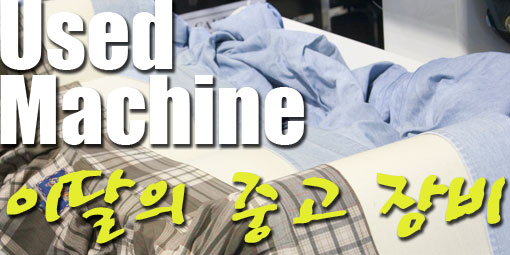 클린에어에서는 엄선된 중고 머쉰들을 공급하고 있습니다.
문의는 201-461-9766 으로 하시기 바랍니다.
Sankosha CN-567 Single Buck Shirt Press
SOLD
Finishes up to 60 shirts per hour with our one touch, fully automatic single buck shirt press. One operating cycle provides a high quality finishing of the shirt body, shoulder, yoke sleeves, and sleeves tucks-front and back.


New Features :

New steam injection increases consistency of shirt sleeve and side quality.
New cam operated front press system extends reliability
Re-designed front press housing increases production speed and space


Special features :

Easy to Use
Requires Minimal Training to operate
Separate In-Line vacuum and Blower Motors allow for increased power and reduced noise
In-Line Vacuum offers Freedom from T-Clamps and ease of dressing shirt fronts
Advanced Computer System for flexibility, self-diagnostics, and reliability
Smooth, quite, and Efficient Operation
Added Flexibility, with Two separate Timers for different fabrics
Space-Saving body and sleeve combination
Short Sleeve Clamps Included
Automatic Neck clamp offers firm grip for easier dressing of shirts
Easy to maintain, with clearly marked grease ports
Soft Padding system reduces button breakage


High Productivity

Capable of pressing 60 shirts an hour. Both machines to be operated by one operator.


High-quality Equipment

Built to stringent standards. Using the highest quality materials and top-of-the-line machining, along with strict QC, we offer aesthetically pleasing, dependable machines.


High-Quality Finishing

Our original two-piece set gives you an exceptionally beautiful finish which your customers will soon come to appreciate. One-of-a-kind cuff pleat press included to press cuff pleats into their natural position for a smooth appearance from Cuff to shoulder. A yoke press eliminates leave-off marks from front and rear presses.


Low Utility cost

Comparatively low steam, air, and electrical consumption allows for easy installation and lower utility costs over time.


Production : 50-60 shirts/hour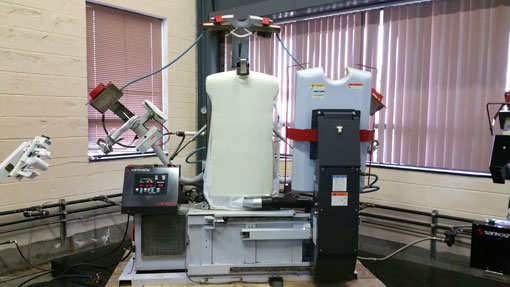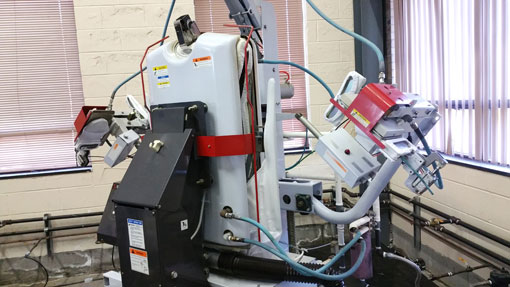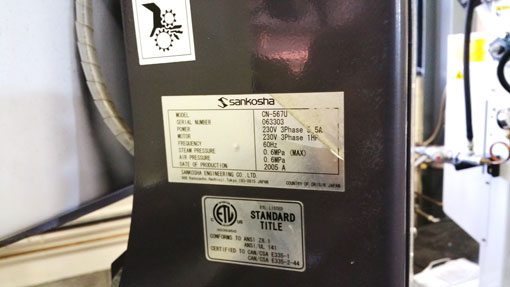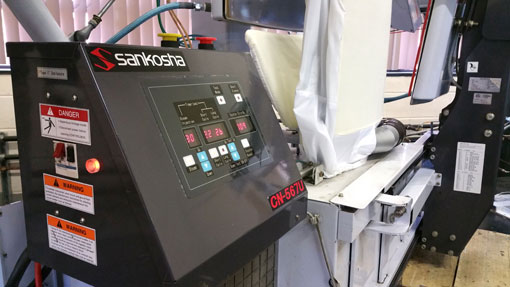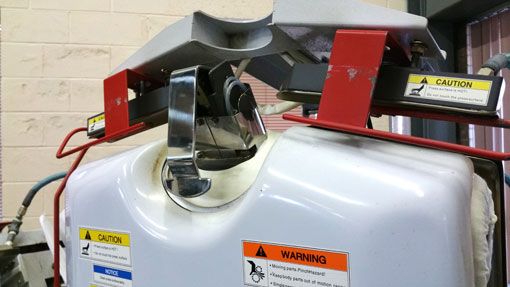 Specification
| | |
| --- | --- |
| Product Name | SINGLE BUCK SHIRT PRESS |
| Model | CN-567 |
| Power | 230v 3ph 1.6kw |
| Weight | 630kg |
| Air consumption | 42 L/C |
| Steam consumption | 30kg/h |
| Air pressure | 0.6MPa |
| Steam pressure | 0.6MPa |
| Air connection | 3/8B |
| Steam connection | Inlet 3/4B, Outlet 1/2B x 3 |
| Dimension(mm) | 2120(W) x 1130(D) x 1990(H) |
Actual figures are subject to change at our discretion and may also be affected by circumstances beyond our control.