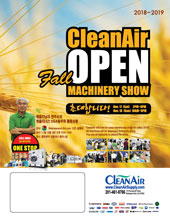 Click on above image to view 2018~2019 catalogue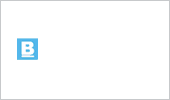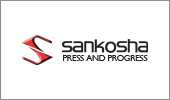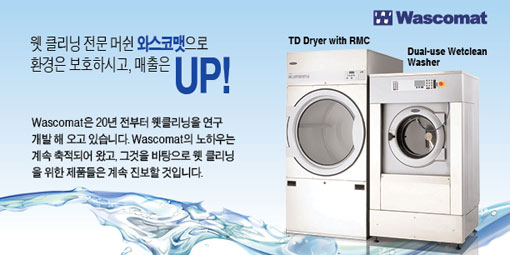 Grow your business and increase your profits!
Wascomat Wetclean Systems eliminate the need to pre-spot since the majority of stains are water-based.
Even dry-side stains can be removed by batching with the aid of modern water-based biodegradable paint, oil and grease removers. Setting stains with heat is not a concern because you can examine and treat problem garments before transferring to the dryer.
The Wascomat difference.
Wascomat was first to address solvent-free cleaning by developing a way to tame water. With a Wascomat Wetclean System, you don't need to worry about shrinkage, felting or dye bleeds. For most garments, our specialized equipment can handle all aspects of the cleaning and drying process.
Wascomat's wetcleaning washer combines the gentle process of hand-washing with the efficiency of professional cleaning. With a Wascomat Wetclean System you'll be able to clean garments that until now were considered dryclean only.
Best of both worlds.
Wascomat dual-use Wetclean Systems are an environmentally safe, non-polluting complement to drycleaning. With the push of a button, the Wascomat Wetclean Washer converts to an ideal washer for laundering shirts, comforters, drapes and "wash-dry-fold" laundry.
Environmentally safe.
A smart addition to conventional drycleaning methods, Wascomat's Wetclean Systems comply with OSHA, EPA and other environmental regulations while producing outstanding results. Gone are the solvents, toxic fumes and waste treatment problems associated with the drycleaning process.
Expensive ventilation systems are no longer needed.
Customers prefer wetcleaning.
Your customers will immediately see, feel and smell the difference in their clothing: colors are brighter, fabrics softer, and the smell is delightful.
95% of all stains are water-based and respond better to wetcleaning. You can even wetclean leather and garments with beads and sequins!
No need to sub-contract specialty work!
With a Wascomat Wetclean System, you will have the ability to clean most garments in-house:
• Wedding gowns
• Delicate hand wash items
• Garmet restoration
• Waterproofing
• Leather and suede
• Full service shirt laundering
• Traditional laundry - bed sheets, blankets, comforters and more.